Newt spent years negotiating on Capitol Hill and he learned some valuable lessons. In this episode, he's sharing what he learned with his listeners and describing when in the process of negotiating you should never back down.
---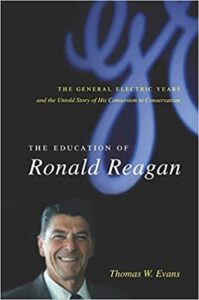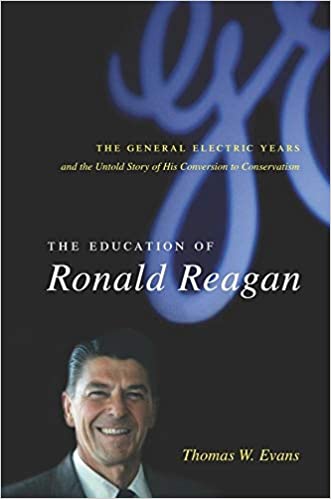 President Reagan's Negotiating Lesson for President Trump – Newt Gingrich
Newt Gingrich Budget Agreement – 1990
Gingrich Reaction to Budget Agreement (September 18, 1990) – CSPAN
Reagan Air Traffic Controllers Strike
Ronald Reagan fires 11,359 air-traffic controllers – History.com
Reagan Vs. Air Traffic Controllers – Miller Center
George H.W. Bush and Taxes
1988 Republican National Convention Acceptance Address (Read My Lips Speech) – American Rhetoric
1984 Vice President Walter Mondale Nomination Acceptance Speech – CSPAN
Grover Norquest No Tax Increase Pledge – Americans for Tax Reform
Stalemate on Capitol Hill
Senate Democrats Will Oppose GOP Police Reform Bill, Setting Up Stalemate in Congress – NBC News
The Stimulus Stalemate – Politico
Transcript:
Newt Gingrich:
On this episode of Newt's world
Introduction:
If Democrats continue to hold this critical relieve hostage. I will act under my authority as president to get the Americans, the relief they need. We still don't have a deal. We've had Democrat senators, not once, but twice say no, we're still very far apart on some very significant issues. Our Republican friends don't seem to see the gravity of the situation. The great crisis that we're in. The $600 is not a deterrent. The Trump administration and Senate Republicans have badly mauled the body politic. Don't nickel and dime our children.
Newt Gingrich:
Hi, this is Newt. Due to the virus I'm recording from home. So you may notice a difference in audio quality. On this episode of Newts world, watching the Pelosi Schumer surrender strategy in which they just hold tight, hold tight, hold tight, no matter what the Republicans offer, it's never enough. They ridicule the Republicans. They're not negotiating in good faith, and it just reminded me of different negotiations I've been through. And so I wanted to take a minute to put the current negotiations in the context of the really big difference between a surrender ceremony and a negotiation, because I think what Pelosi and Schumer are trying to do is create a surrender ceremony in which the Republicans are supposed to give up everything and get nothing. And in that process, both split the Republican party and emboldened the Democrats. I'm going to talk about negotiating versus surrendering because I've been watching what's going on in Washington.
Newt Gingrich:
And I find it very disturbing, frankly, there's a pattern that's really been dominant in how people deal with power in Washington. And the pattern starts with the news media defining a crisis. Then as people get all anxiety written about the crisis, the news media defines the solution, which is usually bad to increase the power of liberals and diminish conservatives. And then the conservative split between those who want to fight on principle and those who were intimidated by the news media and decided they have to cut a deal. And this process has been going on over and over again. And I think it goes back at least to the Eisenhower administration, because it's the natural consequence of the massive new deal majority from 1932 to 1952. And the rise of more and more and more left-wing news media so that the pressures are always to surrender to the left and to accept that the left gets to define what winning is.
Newt Gingrich:
I saw over the years, examples of successful and unsuccessful negotiating. And I want to share some of those because as I watch speaker Pelosi and minority leader Schumer last couple of weeks, they really are remarkably parallel to what I saw in 1990 when president George H W Bush was negotiating with the Democrats over a budget. And the key to both of these circumstances was a willingness by the Democrats to set very, very solid goals on their side for their team, and then to be extraordinarily patient. And I noticed that Republicans have a very short attention span and they get nervous and they start trying to appease. And so what would happen is the Democrats would come in and say, I want you to come a full mile to the left. And Republicans would start by saying, I'm not going to do that. And then after a couple of weeks, they go, well, how about if I come 200 feet to the left, the Democrats would say, no, no.
Newt Gingrich:
I want you to come a full mile to the left And I say, well, I'm not going to do that. And then another two weeks they'd come in and say, well, how about if I come 500 feet and this would go on and on and on until finally the Republicans ended up with a deal that they didn't believe in would not normally have voted for, but felt they had to accept because they'd negotiated for so long. And they were just plain tired of the negotiations. Meanwhile, the Democrats were quite happy. They would have negotiated forever rather than saying yes to a bad deal. This core psychological difference is remarkable. And what I began to get out of it was that you have to define what success is and you have to define what failure is and you have to figure out who's going to get blamed.
Newt Gingrich:
And once you've defined success, you can accept 50% of success or 70% of success, but you can't accept zero. And once you define what failure is, you have to be very hard nosed, but I was saying, I'm not going there. I'm not going to do that. Now I negotiated for four years as speaker of the house, we got the largest welfare reform in American history. The only four balanced budgets in your lifetime, we reformed the food and drug administration. We reformed the federal communications act. We got all sorts of stuff done in a place where we had to negotiate with a Democratic president, but we did it by setting up boundaries where we would say, look, this is what I have to have. And this is what I can't do. And then Clinton would say, this is what I have to have. And this is what I can't do.
Newt Gingrich:
And so you'd begin to create a box. And in the middle of that box, you'd find generally speaking some kind of solution. That's not what Pelosi and Schumer do. And that's not in 1994, what the Democrats were doing. In both of these cases, they set up a box for themselves and they say, I have to have all of this, and I'm not going to give you anything. And they work very hard at not giving the Republicans anything because in their mind, the purpose of the negotiation is not to reach an agreement. The purpose of the negotiation is to force a surrender so the Republicans will be badly weakened. Let me take you back to George H W Bush in 1990 because that was a negotiation I was in the middle of. I was the new house, Republican whip. We had a huge fight about tax increases.
Newt Gingrich:
Reagan did run in 1980 on the camperall three year tax cut. We had passed it in 1981. It had worked beautifully. The economy had done remarkably well. And coming back from the Carter years and in 1984, a group of us led by Trent Lott and Jack Kemp and Bob casting. But including then Weber and Bob Walker, myself, we set out and decided that we would fight for a no tax increase plank in the Republican platform because we wanted to codify Reagan's opposition to tax cuts. What had happened was we got a huge tax cut in 81″ but the left wing of the party was desperate to recover some of that money because they thought of it as the government's money. We thought of it as the taxpayer's money. And so they'd gotten two small tax increases through and we're busy working to get another tax increase after the election.
Newt Gingrich:
So we wanted to cut them off and make it impossible. And so we set out. Now we had a side effect, great benefit. We didn't think about that just happened. And that is, we got the media to focus on. Are they going to get this no tax increase plank in the platform? And for about six weeks, we had the entire campaign focused on the question of tax increases versus no tax increase. And they didn't get around to covering abortion. And the other social issues until the week of the platform, tax cuts are really good Republican issue. And if you get people to think about their pocketbooks and whether they want the government to take more out of them or less out of you generally win the fight that we'd like to have more money in our pocket book. And that was ironic because the senior leadership of the White House was deeply opposed to this plank because they wanted to raise taxes in 1985.
Newt Gingrich:
But we knew that the president favored the plank cause he didn't want to raise taxes. And so he basically kept them at Bay and did not allow them to wage a big fight or to say Ronald Reagan was opposed to this. And in the absence of that, we got the votes, the minute that they knew in the White House that we had the votes they just gave up. So we had passed what we thought was a huge breakthrough that was then taken by Grover Norquist at Americans for Tax Reform. And he turned it into a no tax increase pledge. And in 1987, that became a decisive part of the presidential nominating process because Bob Dole refused to sign the pledge on the grounds that we might have to raise taxes. Meanwhile, Bush, who really wasn't all that comfortable with the pledge, but his advisors convinced him that it was the key way to distinguish himself from Dole and that a no tax increase Republican in the primaries would beat a tax increase Republican.
Newt Gingrich:
That's exactly what happened. Now I should also say as part of this background, so you'll understand where we were that in the 1984 Democratic Convention, Vice President Mondale, who became the democratic nominee, in his acceptance speech said, "the other guy won't tell you that he's going to raise taxes, but I will. And I've told you right here, I'm going to raise your taxes." Well, we were thrilled and we thought the contrast between the no tax increase Republicans and the guarantee tax increase Democrats was perfect. And of course we can tear at 49 States and we felt pretty good that that model had worked. So Bush accepts the model and signs the no tax increase pledge, and then goes to the convention. And at the convention, it was this amazing section of page in which he says the other guy's gonna raise your taxes.
Newt Gingrich:
He'll tell you that it's going to be a last resort, but you know, that's the first resort they go to. And then he goes on to say, they're going to come to me and say, we really have to raise taxes. And I'm going to say to them, no new taxes. And they're going to come back to me and say, Oh, we got to raise taxes. And I'm going to say to them, no new taxes. And then they're going to come back again and say, we got to raise taxes. And I'm going to say to them, read my lips, no new taxes.
George W H Bush Speech:
"And I'm the one who will not raise taxes. My opponent now says he'll raise them as a last resort or a third resort. But when a politician talks like that, you know that's one resort he'll be checking into. My opponent, my opponent won't rule out raising taxes, but I will and the Congress will push me to raise taxes and I'll say no, and they'll push. And I'll say no, and they'll push again. And I'll say to them, read my lips. No New Taxes
Newt Gingrich:
The national debt is nearing $25 trillion and with the trillions more spender during COVID-19, what impact do you think that will have on the value of the dollar? The US has already spent more than $6 trillion on the coronavirus. Who do you think is going to pay for that? Gold and silver are your hedges against inflation and global instability. Unlike stocks, gold will never be worth zero. Protect your savings and your retirement with precious metals. Birch gold group is a company you can trust to help you diversify your portfolio into precious metals by converting your eligible IRA or 4O1K into an IRA backed by precious metals. There's no cost, no obligation. They're simply wanting to educate you on the benefits of diversifying. Text Newt to 474747 and diversify today. Again, text Newt to 474747.
Newt Gingrich:
We wanted a commitment from Bush. He would govern as a conservative. Now the problem was that by 1990, the Democrats had figured out if they could get into break his no tax increase pledge, that in fact, they would be able to split Bush from his conservative base and they would weaken him decisively for reelection in 92. Now Bush had a duel problem. One was that as a fiscal conservative, he really believed that balancing the budget was more important than economic growth. And he actually was probably willing to raise taxes, but he had sort of boxed himself in. The second problem he had was much bigger and that was he put 500,000 American troops in the field and he felt morally responsible. They were there to kick Saddam Hussein out of Kuwait. And I think he felt morally responsible to get funding for that. The Democrats in a pattern very much like Pelosi and Schumer today, the Democrats had decided that they didn't care all that much about the troops in the field.
Newt Gingrich:
And they weren't all that worried about being responsible. And if they could hang really tough and force president Bush to sign a tax increase, that it would change history and would enable them to split the Republican party and would enable them to win the presidency. Now that was the background in which I was involved. They came to me and asked me because they knew I was one of the leading anti-tax increase Republicans. And I was the new Republican whip. And they came to me and asked would I sit in on the budget negotiations? I said, sure, as long as you understand, we're not going to raise taxes. And they said, Oh, don't worry about it. We're not going to raise taxes. And I went out to Andrews air force base where the major negotiations were. And I watched day after day after day, as they just gradually ground down the Republicans, the Democrats didn't mind meeting.
Newt Gingrich:
They didn't mind arguing. They didn't mind sitting and wasting time. They were going to get what they wanted to get. And so this thing went on and I really felt terrible because you could see the morale and the momentum slipping. You could see greater and greater desperation for a deal. And when you go into these kinds of negotiations, the side that needs a deal is going to lose to the side that doesn't need a deal. What's the point of what you're going to bail out because you just decided this was too expensive, I can't do this. Well for the Republicans. They were on the slippery slope and what they wouldn't have accepted the first week, they except a little of the second week, a little more the third week. And finally the Speaker of the House and the Senate majority leader, went down to see the President.
Newt Gingrich:
And I suddenly get a phone call. And I say, well, you know, there's a little bit of a tax increase in here. And I said, wait a second. The deal was no new taxes. He said, well, you know, it's the best we can do. The President's going to announce it in a few minutes. You're a good soldier. You're going to stick with us. Right? I said, no, I'm not going to stick with you. And so we ended up with a big meeting of the Republicans in the cabinet room, and it was a pretty eerie moment. We went around the room and I was the most junior person in the room because I was brand new was the Whip. And so the key senators all said, we're with you, mr. President, the key house leaders all said, we're with you, mr. President, you got to me.
Newt Gingrich:
And I said, you know, I can't vote for a tax increase. And I think breaking your pledge to the American people is going to be a disaster. And it may well cost you re-election. And so all the rest of them walked out into the Rose Garden to have a press conference, to announce their support for the tax increase in the budget deal. And I walked out the West Wing all by myself, that CNN covered both on the split-screen. And I went out back up to the Hill where Bob Walker, the deputy Whip, had gotten all of our guys on the Whip team together, and they'd all watched their TV. And then the house Republican conference, we won, they voted decisively against raising taxes. Ultimately the President had to cut an even worse deal in order to get even more Democratic votes to run over his own party.
Newt Gingrich:
I tell you that story as background, because you really have to understand who the Democrats are. They're about power. They're not about policy and they're about doing whatever it takes to have power. Whether that means that they're going to totally redefine the election in Nevada so that the post office has already reported. They're going send out a 200,000 ballots to people who don't exist, or whether that means they're going to have an election run so bad in New York, that six weeks after the primary, we still don't know who two of the nominees are and two of the congressional districts or whatever it takes because they want the power. And they're quite willing to be ruthless about the power. Democrats in 1990 didn't care that there were 500,000 Americans sitting in the desert and they didn't care that refusing to have a budget agreement was going to in fact, potentially, cut the defense budget and cut spending on behalf of the people who are risking their lives to America.
Newt Gingrich:
They just didn't care. They have a consistent pattern for putting partisanship first. And their partisan goals first. Similarly, this year Pelosi and Schumer don't care that there are millions of Americans depending on this. They don't care that we're in the middle of a huge pandemic. They don't care that the government has artificially created a depression. They see an opportunity to pay off their allies, to get what they want to appease their radical wing. And unless they get that done. And at the same time to block the Republicans from everything that would make Republicans happy. And so I've been watching this thing slide for two weeks. What I was struck me was how different it was from the way Reagan would negotiate.
Newt Gingrich:
You know, people tend to forget, Reagan knew a lot about negotiating. The Reagan negotiating style was remarkably different. And it's one of the things I really learned from. People often forget Reagan had been the president of the Screen Actors Guild. And in fact, he led them on a strike, which set the royalty pattern, whichever since has produced an amazing amount of income to people in the motion picture industry and Reagan understood as a union leader, sitting in a room, being calm, being patient, and eventually getting your own way. My first direct experience of this was right after the election of 1980, I've been supported by the professional air traffic controllers organization, which was called PATCO. And the professional traffic controllers had designed the strategy for Jimmy Carter and they were going to threaten the strike and they believed in their hearts that if the 19,000 air traffic controllers went out, that would stop the entire air traffic control system in the United States, all of the airlines will be grounded.
Newt Gingrich:
The economy would be in a crisis and therefore the president would have to sign a deal. And they were probably right for Jimmy Carter because he was into appeasement. And I went down to the white house because I was the only Republican, I think, endorsed by the professional air traffic controllers. I represented both the Hampton center and the Atlanta airport. So I had the largest single group of aircraft controllers in the United States. And I went down to the White House one afternoon, Andrew Lewis, the secretary of transportation, was there. And I said, you know, is the president really going to take on the air traffic controllers? And he said, you know Newt, we have to stop the wage inflation, which is part of what's eating up the country. Now we have two opportunities this Summer. In August we're going to have 623,000 postal workers. In June we have 19,000 air traffic controllers.
Newt Gingrich:
We're going to have to find one of them. Which one would you recommend to the President that he fight? I stared at Lewis. I said, well, even though they endorsed me, I would recommend that he fight the air traffic controllers because 19,000 is a lot more manageable than 623,000. And he said, see, you begin to get it. So I went back the air traffic controllers, and I said, guys, I think you had a brilliant strategy for Jimmy Carter. And it's going to be a good loser with Ronald Reagan. And they said, oh no, he has no choice. He can't possibly deal with this. Well, of course Reagan had the whole time they were negotiating and they had already decided from day one, they were prepared to take a strike.
Ronald Reagan Speech:
Make one thing, plain. I respect the right of workers in the private sector to strike. Indeed as president of my own union. I led the first strike ever called by that union. I guess I'm maybe the first one to ever hold this office, who is a lifetime member of an AFL CIO union, but we cannot compare labor management relations in the private sector with government. Government cannot close down the assembly line. It has to provide without eruption the protective services, which are government's reason for being. It was in recognition of this, that the Congress passed a law forbidding strikes by government employees against the public safety. Let me read the solemn oath taken by each of these employees in a sworn affidavit when they accepted their jobs. I am not participating in any strike against the government of the United States or any agency thereof. And I will not so participate while an employee of the government of the United States or any agency thereof. It is for this reason that I must tell those who failed to report for duty this morning, they are in violation of the law. And if they do not report for work within 48 hours, they have forfeited their jobs and will be terminated.
Newt Gingrich:
And so they had organized. They had gone out and found military air traffic controllers, retired air traffic controllers, [inaudible], and they put together a skeleton group and they took over and didn't miss a beat. Aircraft slowed for a couple of days but not long. And all of a sudden 19,000 air traffic controllers were out of work. They lost their jobs. Many of them eventually came back and worked at some other position but they never get work as aircraft controllers. And I tell you that story because Reagan had drawn a line. He couldn't afford to negotiate with them and he couldn't afford to send that signal. Now his style, normally was to be extraordinarily pleasant, but extraordinarily firm. Reagan understood that he had to pick what success was and he had to pick what failure was. And then he had to think through what he would and would not take.
Newt Gingrich:
So we had all campaigned in 1980 on a three year tax cut and Reagan understood that there were no circumstances, none, where speaker Tip O'Neil, who was going to help him get a three year tax cut because it was the opposite of everything liberal Democrats believed in. He was giving the American people their own money back. He was reducing the amount of money going to government. Ge was emphasizing economic growth in the private sector and Reagan didn't try. I mean he didn't spend any energy, he was present with O'Neil but he expected O'Neil to oppose him. What he did though, was he focused on the American people. And I always recommend the people. I'm reading a book on the education of Ronald Reagan by Tom Evans, which is a study of Reagan at General Electric, where he spent eight years talking to workers and learning about conservative economics and learning a model of focusing on public opinion.
Newt Gingrich:
Basically it was called moving the [inaudible]. It said if opinions, somewhere in a line and the majority, M, is placed somewhere. If you can move that M to a different place in the line, elected officials have to follow it. They have no choice because that's where the majority is. And if they want to survive, they're going to have to follow the M. So Reagan's model was to go to the country, explain why the tax cuts really mattered, why we needed it for economic growth. Why it was central and of course, basically say, I'm asking you as a Patriot to take more money in your take home, pay on behalf of a healthier, better America. Then he would get them to call their Congressman. And this was a very conscious discipline thought through the model. So his negotiating was actually with the American people, as he would put it later on, his job was to turn up the lights for the American people.
Newt Gingrich:
So as they learn things, they will turn up the heat on Congress. Well the result was, we got about a third of the Democrats to vote with us for the Reagan tax cuts. Now, by contrast, when Reagan had drawn the line about what he wouldn't do, he was very clear. They had a summit meeting in Reykjavik between Reagan and Gorbachev and Reagan had developed a concept called Star Wars, which basically meant missile defense. And missile defense terrified the Soviets because their scientists had said to Gorbachev we think the Americans are so far ahead we have no way of knowing what they can do. And if they get this built, they will be able to shield their country and we'll be totally vulnerable. So Gorbachev arrived to Reykjavik with one goal, get Reagan to give up on Star Wars. And Gorbachev ultimately offered Reagan everything else in the American set of goals for dealing with the Soviets. Just let me put it on the table. Cutting the number of bombers, cut the number of missiles, you name it. And on the last day, Reagan said no, I'm not giving up the missile defense. Well, Gorbachev blew up. He called like, I'm offering you all of this. You're not being flexible. Reagan said, no I'm nothing being flexible. That's the center piece where I think we're going
Ronald Reagan Speech:
While we didn't sign a document and there remained significant differences. We must not mistake the absence of a final agreement for the absence of progress. Historic gains were achieved. As you know, after a great deal of discussion. Our talks came down to the strategic defense initiative STI. I offered to delay deployment of advanced strategic defense for 10 years, while both sides eliminated all ballistic missiles. But general secretary Gorbachev said that his demand that we give up all but laboratory research on SDI, in effect kill the program, was non-negotiable. So here's how I would sum up my immediate with Mr. Gorbachev in Iceland. We addressed the important areas of human rights, regional conflicts, and our bilateral relationship. And we moved the US-Soviet dialogue and arms reduction to a new plane.
Newt Gingrich:
You see Reagan outside, standing next to Gorbachev's car, poking his finger at Gorbachev and saying, you blew it. You could have had a good deal. But you were greedy and you wanted more than I wanted to give you. It turned out everybody in the senior team thought Reagan was crazy. I mean, I know because they came back to Washington and several of them briefed me and they all thought he was crazy. Why wouldn't he give up missile defense to get all these other goodies? But Reagan had gone to Reykjavik already having decided in his mind, what is success and what is failure and failure in his mind was giving up the missile defense system. Now it turned out ironically that six months later Gorbachev came to Washington, gave Reagan everything he'd offered in Reykjavik because frankly the Soviets couldn't afford to continue spending money. And so Reagan got every single thing he wanted without giving up the one thing he wouldn't give up but notice what I'm describing here is a mentality that says, I'm going to define first, what I want. Then I'm going to define what I'm willing to give up. And if you're not going to give me what I want, I'm not going to give up anything, and I'm never going to give up the things that I have defined as a failure. I just won't give them to you. I'd rather walk out and Reagan, as somebody who negotiated, was willing to walk out and I would argue you should never ever walk into a negotiation unless you're willing to walk out of it. Because otherwise, if the other person senses that you're afraid to walk out, then they're going to shift from a negotiation to a surrender. And they're going to say, this is going to break down unless you give me A, B and C.
Newt Gingrich:
And if you're afraid to walk out. Sooner or later, you're going to give them A, B and C, because you want to be able to claim success. And then you'll have a meeting where you'll have a piece of junk. Made up entirely of what they want and you'll get up there and you'll say, well, this was the best we could do. Well, one of the lessons Reagan taught me that I think is really important. The best you can do, if it's not good enough, isn't good enough. And you walk out anyway and you say, you know, we should get together later on. So for example, I believe we would be much better off, If the president simply said, we made four major offers to Pelosi and Schumer, they've not accepted any of them. They have [inaudible] every single thing we want, tt fits our values and moves us back to jobs and growth.
Newt Gingrich:
Therefore, I'm going to focus entirely on everything I can get done through executive order. They come to their senses. We'll be glad to go back and meet, but I don't want to meet if the only purpose is for them to say no to everything we want and then demand from us everything that they want. And I think it's really, really important to distinguish negotiating from surrendering. And I really am concerned that people need to learn this lesson. The psychological pressure on Republicans, I think is always greater than it is on Democrats for that very reason. And it's compounded because they have a very simple model. They want power. They want to make sure that they get the things they believe in. They pay off their left, so their activists are happy. And so they are very real, very practical yardsticks for measuring whether or not something is a success.
Newt Gingrich:
And they are relentlessly willing to do whatever it takes to get what they want. And I think Republicans have to become much tougher mentally, a much tougher, psychologically, much more cheerful about not getting something done. And I think we every morning you have to ask yourself am I walking into a surrender or to a negotiation? And if I'm walking into surrender, why am I even doing it? And I'm about to bring out something I would not normally vote for. Why would I claim credit? And I think this is a huge problem for Republicans because they get caught up with a group think and suddenly they ended up bringing you something that in a normal day they would think was crazy. But because they're so tired and they've put so much into it, they have to pretend it's really a good deal. Even if in fact is a disaster.
Newt Gingrich:
I hope this distinction between negotiating and surrendering, the distinction between a Washington centered strategy, which never works for Republicans. And Reagan's focus on reaching the country, arousing, the American people, having the American people help win the negotiation. I hope this difference is helpful. And I hope that if you agree with it, that you'll call your congressmen and your senators and you'll urge them, don't surrender, negotiate, or simply have the President use his executive powers to get as much done as possible and just plain ignore the would be legislative dictatorship of Pelosi and Schumer. And I think you'll be able to watch the next few weeks and you'll see exactly what I'm talking about. And I think frankly, probably for the rest of your life, the Democratic party is not likely to change. And they're very tough minded. They're very power oriented. They represent a coalition of very ruthless people. They know what they want and they're willing to be absolutely hard-nosed in trying to get it. I don't think any of that's going to change the questions whether or not Republicans can learn from all this and can develop a more professional, tougher minded and more effective approach to insist always that we're in a negotiation, we're not in a surrender and to never be willing to kid yourself about what's going on and what each side is trying to accomplish.
Newt Gingrich:
You can read more about negotiating in Washington on our show page at newtsworld.com. Newt's world is produced by Gingrich 360 and IHeart Radio. Our executive producers is Debbie Meyers, and our producer is Garnsey Sloan. The artwork for the show was created with Steve Pedmen. Special thanks to the Team at Gingrich 360. Please email me with your questions at gingrich360.com/questions. I'll answer them in future episodes. If you've been enjoying Newt's World, I hope you'll go to Apple podcast and both rate us with five stars and give us a review so others can learn what it's all about. On the next episode of Newt's world. How do we clean up our cities from the crime and chaos that has taken over the streets? There are very few leaders who have really turned cities around and made them safer. My guest this Sunday had a huge impact in New York City when he was mayor in 1994 to 2001. I'm pleased to welcome mayor Rudy Giuliani. I am Newt Gingrich, this is Newt's World.