The Biden Administration has made sweeping changes to United States immigration and border protection policies since taking the oath of office on January 20th.  And we are witnessing a new wave of immigrant caravans from Honduras and elsewhere surging towards the southern border.  Newt's guest is former Indiana Congressman John Hostettler, who currently oversees Right on Immigration as Vice President of Federal Affairs at the Texas Public Policy Foundation.
---
Newt hosts monthly virtual events in which he discusses news of the day and why it matters to you and your community. These Newt Live events are your opportunity to communicate directly with Newt. We hope you will join us next time and let Newt answer your questions and provide his insight on the issues that concern you most.
JOIN TODAY to be a part of this special event and receive a BONUS GIFT. Click here to join Newt's Inner Circle. 
---
Guest: John Hostettler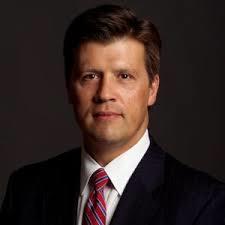 Texas Public Policy Foundation
Texas Public Policy Foundation – Right on Immigration Initiative
Right on Immigration Statement on Principles
The Coming Border Crisis Report: A Project of the Texas Public Policy Foundation
Texas Public Policy Foundation on Biden's Immigration Policies
National Security Requires Biden to Break Pledge on Illegal Immigration – Texas Public Policy Foundation
Biden Wants to Dismantle Immigration Law – Texas Public Policy Foundation
Biden Immigration Policies
Preserving and Fortifying Deferred Action for Childhood Arrivals (DACA) – January 20, 2021
Proclamation on the Termination of Emergency With Respect To The Southern Border Of The United States And Redirection Of Funds Diverted To Border Wall Construction – January 20, 2021
Executive Order on Ensuring a Lawful and Accurate Enumeration and Apportionment Pursuant to the Decennial Census – January 20, 2021
Executive Order on the Revision of Civil Immigration Enforcement Policies and Priorities – January 20, 2021
Fact Sheet: President Biden Sends Immigration Bill to Congress as Part of His Commitment to Modernize our Immigration System
Response to Biden's Immigration Policy
Weary Migrants Wait at Guatemala Roadblock as Caravan Stalls – Politico
Border Wall Contractors Told to Stop Construction by Tuesday Night – The Epoch Times
Texas Attorney General Challenges Deportation Freeze in First of Promised Lawsuits Against Biden Administration – USA Today
Texas Files Lawsuit Over Biden's Deportation Pause – Wall Street Journal
Arizona Sheriff Rips Biden's Immigration Actions as 'Political Theater': 'Stop This Madness' – Fox News