As a young man, Devin Nunes watched as farms in his home town in the San Joaquin Valley in California started to dry up due to a water shortage.  That experience spurred him into politics and he's been challenging the progressive left in his home state and in Congress ever since.  Newt's guest is Congressman Devin Nunes, representing California 22nd District.
---
Newt hosts monthly virtual events in which he discusses the news of the day and why it matters to you and your community. These Newt Live events are your opportunity to communicate directly with Newt. We hope you will join us next time and let Newt answer your questions and provide his insight on the issues that concern you most.
JOIN TODAY to be a part of this special event and receive a BONUS GIFT. Click here to join Newt's Inner Circle.
Guest: Devin Nunes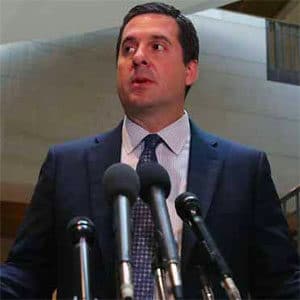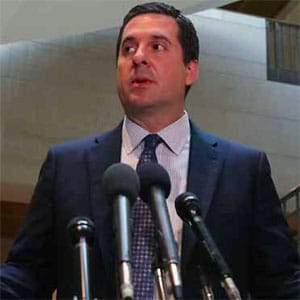 President Donald J. Trump to Award the Medal of Freedom to Devin Nunes
Recalling Newsom
Will Gavin Newsom Be Recalled? – New York Times
Gavin Newsom Recall 'at the 10 Yard Line' as Campaign Clears 1.4 Million Signatures – Fox News
Some Silicon Valley Donors' Next Political Fight? Trying to Oust California's Governor – VOX
Admiral Charles A. Richard
Forging 21st-Century Strategic Deterrence – February 2021
Rep. Taylor Greene
McConnell says Taylor Greene's Embrace of Conspiracy Theories a 'Cancer' – The Hill
Leader McCarthy's Statement on Rep. Taylor Greene
House to Vote Thursday on Removing Marjorie Taylor Greene From Committees – New York Times
Nunes on Big Tech
Nunes: 'There Should Be a Racketeering Investigation' About Big Tech Targeting of Parler – Just The News
Nunes: Twitter, Google, Facebook are 'Tech Tyrants' That Censor Conservatives – Fox News
The Racketeer Influenced and Corrupt Organization Act (RICO) – Department of Justice
Newt's Latest Podcasts: