---
Dr. Aruna Khilanani's statement during Yale's grand rounds is despicable and actively promotes violence. She should be prosecuted for hate speech, and Yale should answer for supporting her.
---
---
There's a report from Yale University that the Yale School of Medicine's Child Study Center invited a psychiatrist, Dr. Aruna Khilanani, to speak as part of its grand rounds. In Dr. Khilanani's discussion she said, "white people make my blood boil," then went on to say that she had fantasies of unloading a revolver into the head of any white person that got in her way.
Her comments create a dangerous and violent environment in which people are going to walk up to people and kill them. It's explicitly racist and it strikes me that the government should be prosecuting her for hate speech and for advocating killings, as well as prosecuting Yale for paying a blatant racist. This is just another example of how bad race relations in America have gotten.
-Newt
If you have questions for Newt, you have a chance to get them answered during Newt Live events. All you have to do to attend the events is join Newt's Inner Circle. It is an amazing opportunity you don't want to pass up. Join today with the link below!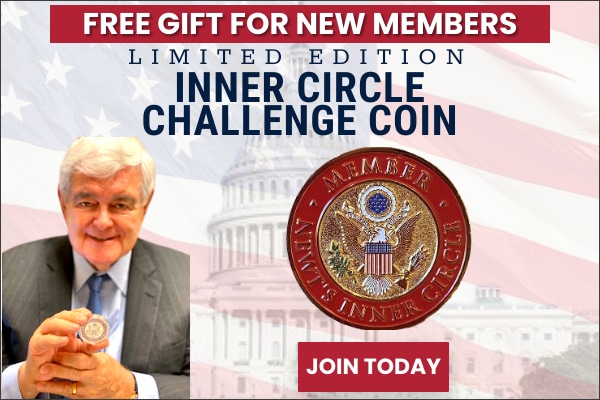 ---
Newt hosts monthly virtual events in which he discusses the news of the day and why it matters to you and your community. These Newt Live events are your opportunity to communicate directly with Newt. We hope you will join us next time and let Newt answer your questions and provide his insight on the issues that concern you most.
Click Here to Join for our Next Event
---
Newt's Latest Audio: