---
Biden's team just wants a volume of people in the country illegally to overwhelm border communities without regard for the Americans who live there. 
---
---
The Biden administration's lawsuit against the state of Texas and Gov. Greg Abbott is a remarkable case study of what the Nancy Pelosi-Kamala Harris-Chuck Schumer-Joe Biden Democrat machine is really about. They don't want any help in managing our borders. They want as many people in the country illegally as possible. They don't care if immigrants have COVID-19. They don't care if they belong to criminal gangs. They just want more. 
– Newt
---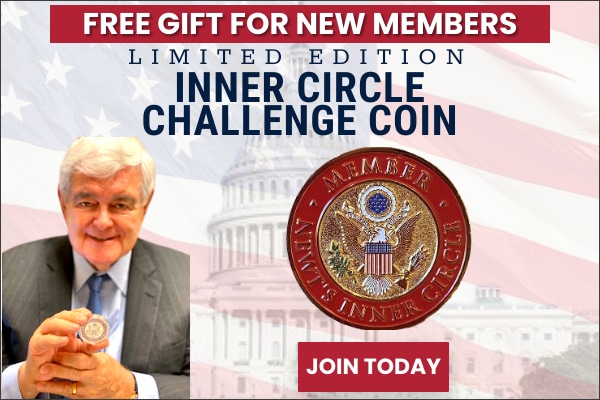 ---
Newt hosts monthly virtual events in which he discusses the news of the day and why it matters to you and your community. These Newt Live events are your opportunity to communicate directly with Newt. We hope you will join us next time and let Newt answer your questions and provide his insight on the issues that concern you most.
Click Here to Join for our Next Event
---
Newt's Latest Audio:
---