---
The Democrats' removal of funding for the Iron Dome Defense System for Israel in the budget plan tells you how much they want to destroy rather than weaken the Jewish state. 
---
---
It is amazing to see how Speaker Nancy Pelosi caved to the demands of her hard-left colleagues and removed $1 billion in aid for Israel and the Iron Dome Defense System. The system is aimed at helping save lives, only necessary because Hamas keeps deploying rockets to kill Israelis. I've never seen the Democrat Party collapse on an issue like this before. It tells you how strong the hard-left progressive wing is getting closer to its goal of destroying – not just weakening — the state of Israel. 
-Newt
---
---
Newt hosts monthly virtual events in which he discusses the news of the day and why it matters to you and your community. These Newt Live events are your opportunity to communicate directly with Newt. We hope you will join us next time and let Newt answer your questions and provide his insight on the issues that concern you most.
Click Here to Join for our Next Event
---
Newt's Latest Audio:
---
Get Newt's Latest Book: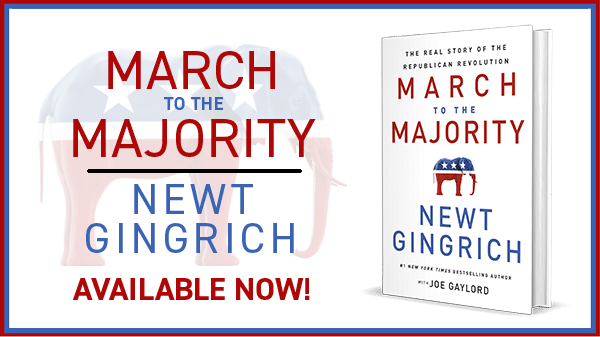 ---