---
Sens. Joe Manchin and Kyrsten Sinema have been clear about what they will and won't do. Can they still be swayed by the Big Government Socialists? 
---
---
During its latest earnings call, Costco's CFO warned investors about escalating shipping prices and how this will raise the cost of its inventory. Nike, FedEx, and General Mills have raised similar concerns. For example, a 40-foot shipping container leaving
President Joe Biden will be engaging in a series of meetings this week on his legislative agenda. Several people I've spoken with have raised an important point: Sens. Joe Manchin and Kyrsten Sinema are clear about what they will and won't do.  With Sen. Manchin, West Virginia is an overwhelmingly anti-Biden. The anti-coal/anti-fossil fuel fanatics are not going to sway the people of his state.  In the case of Sen. Sinema, she has adopted the maverick persona of previous Arizona politicians such as Barry Goldwater and John McCain. I don't believe you will be able to bully her (even by invading her privacy by following her in the ladies' room).  
It will be fascinating to see over the next several days how they hold up to the Big Government Socialist machine.
-Newt
---
---
Newt hosts monthly virtual events in which he discusses the news of the day and why it matters to you and your community. These Newt Live events are your opportunity to communicate directly with Newt. We hope you will join us next time and let Newt answer your questions and provide his insight on the issues that concern you most.
Click Here to Join for our Next Event
---
Newt's Latest Audio:
---
Get Newt's Latest Book: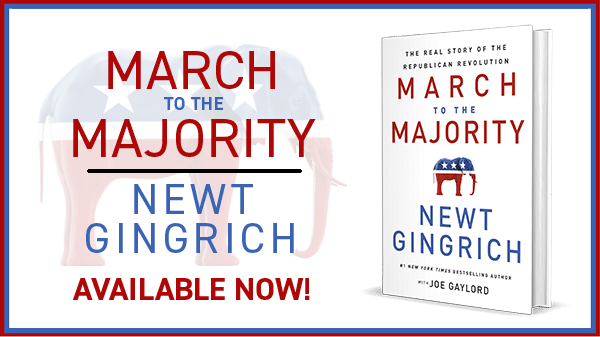 ---