---
Will the Biden administration take the threat of Havana Syndrome seriously? Or will 
it 
continue to ignore the many problems that currently plague Americans around the world?
---
By Rebekah Howell 
A mysterious illness, known as Havana Syndrome, first made its debut in Havana, Cuba back in 2016. Today, it has impacted more than 200 U.S. officials in several countries. Could this be Biden's next crisis? 
Back in 2016, several U.S. diplomats and intelligence officers started experiencing a variety of neurological symptoms including headaches, nausea, memory loss, and vertigo. At first, the syndrome was confined to Havana, Cuba, but it has now been discovered elsewhere. 
Earlier this year, as Vice President Kamala Harris prepared to go to Vietnam, she had to delay her trip when several cases popped up in Hanoi shortly before her arrival. Today, more than 200 U.S. officials in countries around the world have reported experiencing the infamous malady. 
Tina Onufer, who had her run-in with Havana Syndrome in March of 2017, said the pain was incomparable to anything she had experienced before. Her doctor later told her that it was almost as if she aged 20 to 25 years all at one time. According to The Washington Post, brain scans that were conducted on victims of Havana Syndrome "showed tissue damage normally seen in patients with concussions after a bomb blast or car accident."  
Originally, it was reported that the syndrome might be caused by some sort of sonic or acoustic weapon. Today, though it remains unproven, evidence points to a type of radio frequency. The National Academies of Sciences, Engineering, and Medicine reported that "Directed microwave energy is the most plausible explanation. . ." As organizations pander back and forth over the cause of Havana Syndrome, the question is, "What is the United States going to do about it, and who is responsible for it?" 
Russia has been the country under the microscope for the simple fact that the Russians have studied the technology the closest. However, no one has been able to identify the exact origin at this time. Discovering its origins and the cause are critical to ensuring more U.S. diplomats and intelligence officers do not fall victim to this terribly painful disease.  
On Oct. 8, President Joe Biden signed the Helping American Victims Afflicted by Neurological Attacks (HAVANA) Act that is supposed to offer support to those who have been affected. However, many are calling on Secretary of State Antony Blinken to take action. A bipartisan group of senators drafted a letter to Blinken underlining the need to take Havana Syndrome and the threat it poses to U.S. personnel in foreign countries seriously. In the letter, the senators referred to Havana Syndrome as an "unmitigated threat."  
Ned Price, spokesperson for the State Department, attempted to assure the American people that they take all concerns "seriously." However, the leader of the task force investigating Havana Syndrome left several weeks ago. As of Oct. 15, a successor has not been named. 
Will the Biden administration take the threat of Havana Syndrome seriously? Or will it continue to ignore the many problems that currently plague Americans around the world? We will all wait to see if Havana Syndrome becomes Biden's Next Crisis. 
---
---
---
Newt's Latest Features:
Get Newt's Latest Book: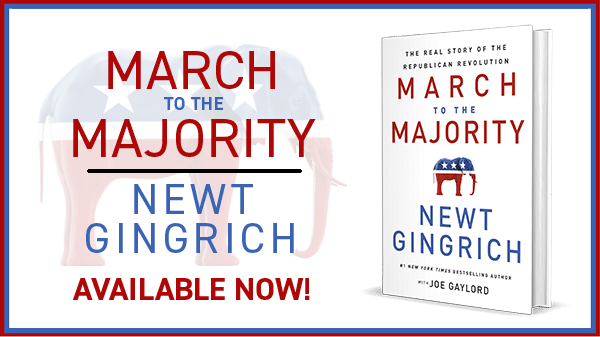 ---