---
The New York Times reported the other day that this year's Thanksgiving dinner will be the most expensive in American history and that should worry every Democrat.
---
---
Remember when the Biden administration touted over the summer that the cost of a July 4 barbeque had only increased by $0.16, excluding the cost of fuel and other several expenses. Well, according to The New York Times (and several other publications), America's next family gathering, Thanksgiving, will be the most expensive in history. Compare that to last year's Thanksgiving which was the lowest-cost since 2010. The rise in food, fuel and other related expenses is becoming a huge burden for the average American. And as winter sets in these prices will only get worse. Meanwhile, Americans' anger will be rising.
-Newt
---
---
Newt hosts monthly virtual events in which he discusses the news of the day and why it matters to you and your community. These Newt Live events are your opportunity to communicate directly with Newt. We hope you will join us next time and let Newt answer your questions and provide his insight on the issues that concern you most.
Click Here to Join for our Next Event
---
Newt's Latest Audio:
---
Get Newt's Latest Book: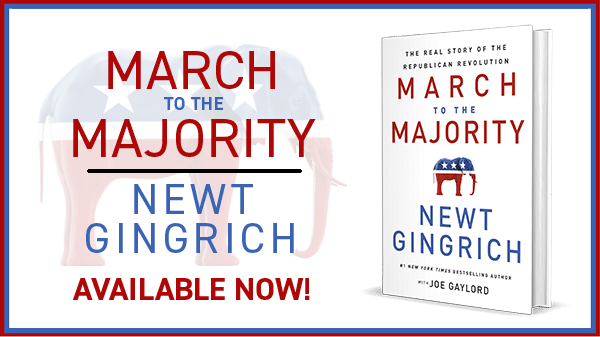 ---