---
The latest data on inflation highlights how clueless and naive the Biden administration is about the realities and hardship they are causing the American people.
---
---
As the administration sees its polls falling, it is looking to the media to help by putting a
New economic data released today for November reports the producer price index rose by 9.6 percent, the highest annual gain ever recorded. Combined with yesterday's report that the consumer prices increased by 6.2 percent, the highest increase in 30 years, it shows that inflation isn't peaking — and the problem will only worsen. Inflation will hurt the poor and the working middle class the hardest, because they have the least ability to avoid spending money. There is no solution to improve the supply chain problems happening at that ports in California. So, with rising prices, there will soon be a shortage of essential goods such as paper towels, household appliances, and more. Lastly, supply chains are hurting American farmers because they can't get their products shipped abroad.
Whether it is the prices of gasoline, food, rent, or medicine, Americans will continue to grow angrier with the Biden administration, because it does not understand the realities and economic hardships it is creating.
Hear more of my observations in this audio update and join my Inner Circle program to participate in our next town hall event.
-Newt
---
---
Newt hosts monthly virtual events in which he discusses the news of the day and why it matters to you and your community. These Newt Live events are your opportunity to communicate directly with Newt. We hope you will join us next time and let Newt answer your questions and provide his insight on the issues that concern you most.
Click Here to Join for our Next Event
---
Newt's Latest Audio:
---
Get Newt's Latest Book: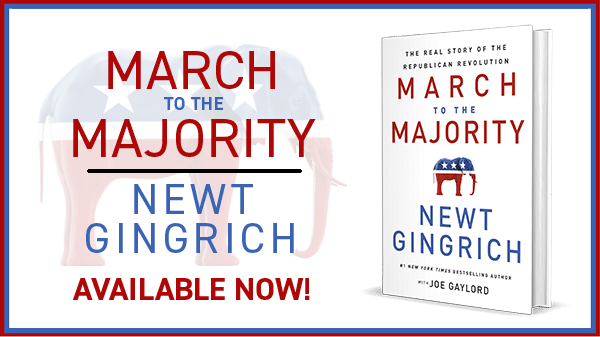 ---