---
Billionaire owners in American professional sports should stand up against genocide and the NHL should not allow its players to participate in the 2022 Winter Olympic Games.  
---
---
It is hard to understand why the National Hockey League and the National Basketball Association don't have the guts to take a strong stance against genocide. You would think that many of the team owners, already wealthy and successful, would understand the dangers of the Chinese approach toward genocide in the case of the Uyghurs, destroying the Tibetan culture, and crushing political liberty in Hong Kong. China should never have been allowed to get the games, just as the Soviet Union shouldn't have been allowed to get the Olympics in 1980. But the Olympics has this phony neutrality, which somehow ends up being favorable to dictatorships. Because the Olympics Committee kowtows to China, it doesn't mean American sports organizations must follow the same cowardly approach. 
Hear more of my observations in this audio update and join my Inner Circle program to participate in our next town hall event.
-Newt
Referenced Article:
'I Am Really Excited And Honored': Sen. Blumenthal Delivers Speech At Communist Party Awards | Daily Wire
---
---
Newt hosts monthly virtual events in which he discusses the news of the day and why it matters to you and your community. These Newt Live events are your opportunity to communicate directly with Newt. We hope you will join us next time and let Newt answer your questions and provide his insight on the issues that concern you most.
Click Here to Join for our Next Event
---
Newt's Latest Audio:
---
Get Newt's Latest Book: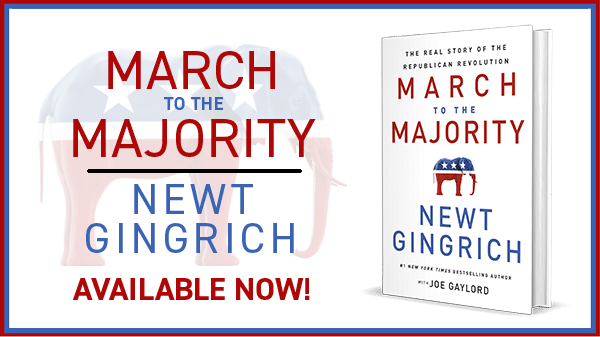 ---