---
With border crossings up 2,405 percent, an Arizona mayor declares a state of emergency. 
---
---
Yuma, Arizona Mayor Douglas Nicolls has declared a state of emergency in the city because it doesn't have the resources to deal with the surge of border crossings. The Trump administration put policies in place that lowered migration to less than 10,000 people per year. However, after Joe Biden assumed office and reversed those policies, the surge in border crossings has increased by an astonishing 2,405 percent. Yet another glaring example of why Americans are disapproving of Joe Biden and his administration's policies. 
-Newt
---
---
Newt hosts monthly virtual events in which he discusses the news of the day and why it matters to you and your community. These Newt Live events are your opportunity to communicate directly with Newt. We hope you will join us next time and let Newt answer your questions and provide his insight on the issues that concern you most.
Click Here to Join for our Next Event
---
Newt's Latest Audio:
---
Get Newt's Latest Book: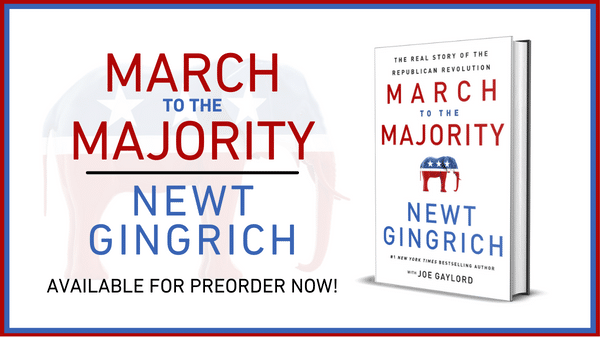 ---