There is a lot to learn from Tom Brady's career about persistence, commitment, the power of hard work, and solid leadership. He is a good role model for millions of Americans.
by Newt Gingrich
Tom Brady's announcement that he was retiring after an amazing 22 years in the NFL (20 with the Patriots and two with the Buccaneers) is a perfect time to be reminded that American exceptionalism is built around exceptional Americans.
Brady as quarterback is clearly the GOAT (greatest of all time).
He personally has more super bowl rings than any NFL team (winning seven out of 10 Super Bowls in which he played). He was Most Valuable Player three times. He holds the record for most touchdown passes (624). He holds the record for the most passing yards (84,250).
Brady proved again this season that he could be a remarkable leader with 42 fourth quarter comebacks and 53 game winning drives. Watching him calmly wait by the sidelines as his defense got the ball back was a study in discipline and patience.
Brady survived to play into his 44th year, because his entire lifestyle is disciplined.
His announcement that he was retiring referenced that commitment:
"I have always believed the sport of football is an 'all-in' proposition — if a 100% competitive commitment isn't there, you won't succeed, and success is what I love so much about our game," Brady said in his statement on Instagram. "There is a physical, mental and emotional challenge EVERY single day that has allowed me to maximize my highest potential. And I have tried my very best these past 22 years. There are no shortcuts to success on the field or in life."
This was not a new attitude for Brady. When told in college he would be the backup quarterback at Michigan he said, "I knew (the situation) coming in. I'll settle for that if that's the case. I'm going to work my butt off and whatever will be will be. You never want to settle for second. You don't win second place, you lose first place. Whatever role I play, whether it's starting quarterback or demo quarterback, I'm going to work my butt off to help this team win the Rose Bowl."
It would be fair to say that he worked his butt off throughout his NFL career,
There is a lot to learn from Brady's career about persistence, commitment, the power of hard work, and solid leadership. He is a good role model for millions of Americans.
Unfortunately, the one thing that marred Brady's retirement was his deliberate snub of Bill Belichick and the Patriots. Clearly, they had parted on bad terms when Brady went to Tampa Bay. On the other hand, they had won six Super Bowls together.
Brady would not mention Belichick in his retirement statement, and Belichick has said nothing about the retirement of the greatest player with whom he ever worked.
Bob Kraft, the owner of the Patriots, was a much better model of the graciousness the other two should have shown. His statement is a masterpiece of praise and affection:
"Words cannot describe the feelings I have for Tom Brady, nor adequately express the gratitude my family, the New England Patriots and our fans have for Tom for all he did during his career. A generation of football fans have grown up knowing only an NFL in which Tom Brady dominated. He retires with nearly every NFL career passing record, yet the only one that ever mattered to him was the team's win-loss record. In his 20 years as a starter his teams qualified for the playoffs 19 times. He led his teams to 10 Super Bowls, winning an NFL-record seven championships. In a team sport like football, it is rare to see an individual have such a dominant impact on a team's success. You didn't have to be a Patriots fan to respect and appreciate his competitiveness, determination and will to win that fueled his success. As a fan of football, it was a privilege to watch. As a Patriots fan, it was a dream come true.
"I have the greatest respect for Tom personally and always will. His humility, coupled with his drive and ambition, truly made him special. I will always feel a close bond to him and will always consider him an extension of my immediate family."
At the end of a spectacular career, it would have been nice if both the coach and quarterback had shown a little of the grace Kraft exemplified.
Nonetheless, Brady is the greatest quarterback to play the game, and we can all learn from him about habits of success and the value of hard work and discipline.
---
---
Newt's Latest Articles:
---
Newt's Latest Podcasts:
---
Get Newt's Latest Book: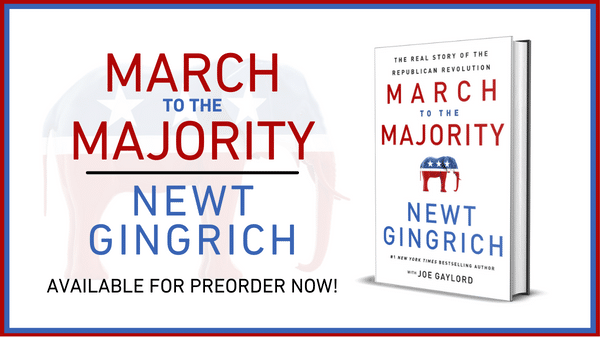 ---