Texas leaders are pushing back against Washington, D.C. Mayor Muriel Bowser after she condemned Texas for her city's issues with illegal immigration.
Mayor Bowser recently said that Texas Gov. Greg Abbott, among others, is "tricking" people who cross the border illegally by transporting them to Washington, D.C. However, Gov. Abbott says she is pointing fingers in the wrong direction.
Gov. Abbott responded to the claims by saying "If Mayor Bowser would like to stop the influx of migrants into her city, she should instead join the calls to fix the root cause of illegal migration: an administration that encourages illegal crossings and refuses to secure the border."
Click here to read more.
---
Get Newt's Latest Book: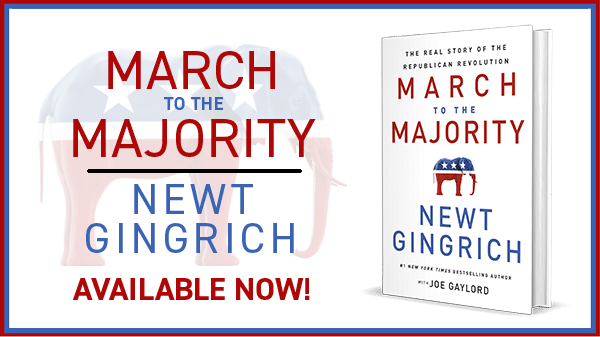 ---
---
---
Latest News: