Gov. Gavin Newsom has mishandled California's severe, years-long drought during his time in office while the state's farms face diminishing yields.
House Minority Leader Kevin McCarthy said, "I think Gavin Newsom has failed when it comes to water." McCarthy represents a district in California's Central Valley. For the second time in nine years, California is facing a generational drought – a period of dryness so severe that it is typically thought to only occur once per generation.
Sam Parnagian, a third-generation California Central Valley farmer, said farmers' businesses are suffering.
Click here to read more
---
Get Newt's Latest Book: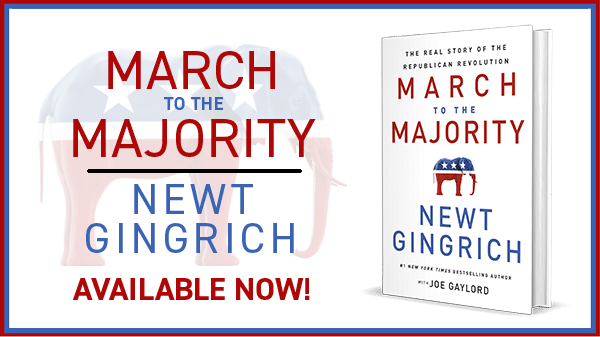 ---
---
---
Latest News: