According to a new poll, the Mar-a-Lago raid gave former President Donald Trump a 10-point boost over possible 2024 rival Gov. Ron DeSantis among Republican primary voters, further widening his already significant lead.
The poll found that 57 percent of registered voters would back Trump if he chose to run and if the Republican presidential primary were held that day. This is a four-point increase over last month when 53 percent said they would vote for the former president.
Gov. DeSantis, who could be Trump's fiercest competition should they both choose to run, dropped from 23 percent to 17 percent.
Click here to read more
---
Get Newt's Latest Book: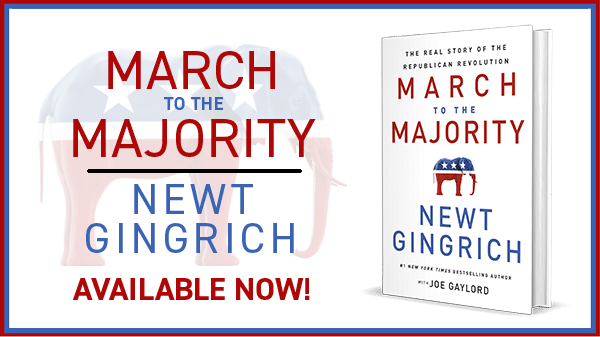 ---
---
---
Latest News: