In the past two years, spending on food stamps has risen by $53.5 billion, an 89 percent increase. By comparison, that is how much the entire program cost in 2009 during the Great Recession.
According to figures from the United States Department of Agriculture's Food and Nutrition Service, the average monthly benefit per person increased 68 percent, from $129.83 per person to $217.88 per person, between 2019 to 2021.
About 35.7 million people nationwide used SNAP benefits in 2019, the lowest number since 2013. However, participation in the program increased to 39.9 million in 2020 before climbing to 41.6 million in 2021.
With a looming recession, more people are expected to participate in SNAP in the coming years.
Click here to read more
---
Get Newt's Latest Book: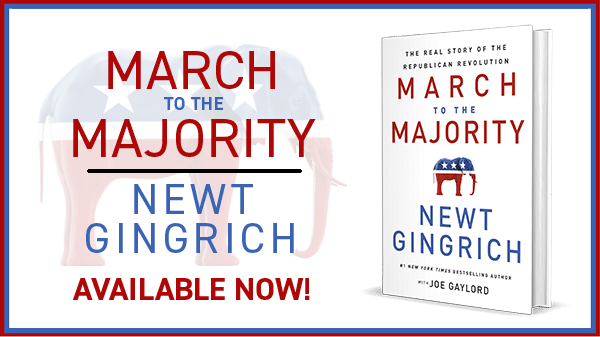 ---
---
---
Latest News: