Gingrich 360 partners with like-minded companies and organizations to help solve public policy problems and develop new opportunities. By applying our decades of experience in Washington, journalism and multimedia production, we help our clients develop the right strategies and communicate effectively in this era of political and technological change.
Callista's Latest Articles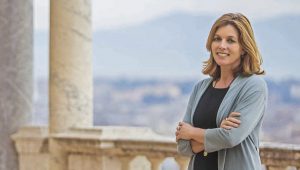 Vatican Museums Director Dr. Barbara Jatta, her team, and the Patrons of the Arts in the Vatican Museums have been essential in ensuring that the masterful works of art in the Vatican Museums will continue to inspire and educate for generations to come.