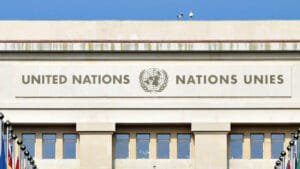 As the United Nations marks its 75th anniversary this week, it's worth recalling the organization's purpose. For those who don't remember, it's spelled out in the first words of the UN Charter:
"We the people of the United Nations determined to save succeeding generations from the scourge of war, which twice in our lifetime has brought untold sorrow to mankind."
In short, the UN was created to prevent World War III. Too many people wrongly think the UN has succeeded.
Click Here to Continue