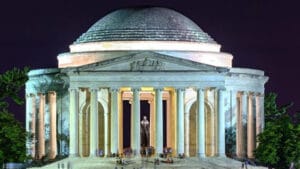 Are we any different than our forebears who lived 50, 500, even 5,000 years ago? 
"Of course!" say the rioters terrorizing American communities, from Portland, Ore. to Kenosha, Wisc. "We're far superior to those racist, sexist, transphobic, homophobic, colonialist bigots." 
Hence the toppling of statues and the desecration of monuments. 
But the woke mob is not alone — and has support in high places. 
Click Here to Continue