This Independence Day Weekend, we are offering a free three-month membership to Newt's Inner Circle to those who pre-order "Defeating Big Government Socialism."
In "Defeating Big Government Socialism," best-selling author and former House Speaker Newt Gingrich explains how Americans must confront Big Government Socialism, which has taken over the modern Democratic Party, big business, news media, entertainment, and academia. He also offers strategies and insights for everyday citizens to save America's future and ensure it remains the greatest nation on earth.
To pre-ordered "Defeating Big Government Socialism" and take advantage of this special Independence Day offer, click the link below to purchase your copy. Be sure to fill out the below form to let us know where you purchased the book and provide your receipt or order number.
Happy Independence Day!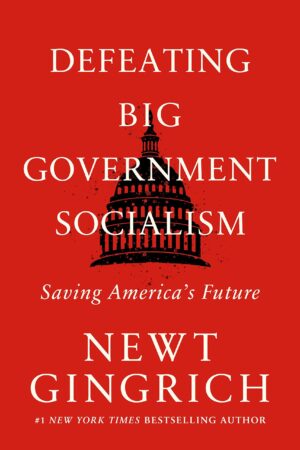 Newt's Inner Circle Membership Benefits