The Mike Rowe WORKS Foundation is giving away $1,000,0000 in Work Ethic scholarships, celebrating people who understand the importance of work ethic, personal responsibility, delayed gratification, and a positive attitude. The application deadline is April 28.
by Newt Gingrich
A solid work ethic is at the core of the American spirit.
However, that spirit seems to be diminishing. Many young Americans lack motivation and principles to work hard and earn a living. However, Mike Rowe Works Foundation is seeking to change that.
This year, the Mike Rowe Foundation is giving away $1 million through its Work Ethic Scholarship Program. This program promotes responsibility, a good work ethic, and the importance of waiting for recognition.
A unique aspect of this scholarship is that it specifically caters to hardworking men and women who desire to work within the trades. This opportunity is not for everyone due to the heavy commitments it requires, but it could prove to be immensely rewarding for those who are unafraid to get their hands dirty.
One of the main reasons I recommend looking into – and potentially applying for – this opportunity is that the program doesn't focus on standardized test scores, school grades, or grammar. Instead, this scholarship looks for people with the Mike Rowe Works Foundations' core values of work ethic, personal responsibility, delayed gratification, and a positive attitude.
To be eligible to apply, one must be a high school senior, graduate, or have a GED equivalent. Additionally, he or she must plan to complete a trade program after Dec. 1, 2022. Finally, applicants must be enrolled in, or plan to enroll in, an approved trade-related program at an accredited two-year college or other approved American technical institute.
Mike has joined me in the past on my podcast, Newt's World, and I greatly admire him for his brilliant efforts to celebrate work and help give hard-working Americans the chance to flourish and find success.
A four-year college degree is an excellent option for some people, but not everyone. There are other opportunities for Americans to learn and practice trades and live fulfilling, prosperous lives. Thanks to efforts such as the Mike Rowe Foundation Work Ethics Scholarship, America is full of options for people who want to work hard and be happy doing it.
I am thrilled to encourage you to apply and advocate for this exciting scholarship that fosters the American work ethic. The deadline is April 28, so don't delay.
---
---
Newt's Latest Articles:
---
Newt's Latest Podcasts:
---
Get Newt's Latest Book: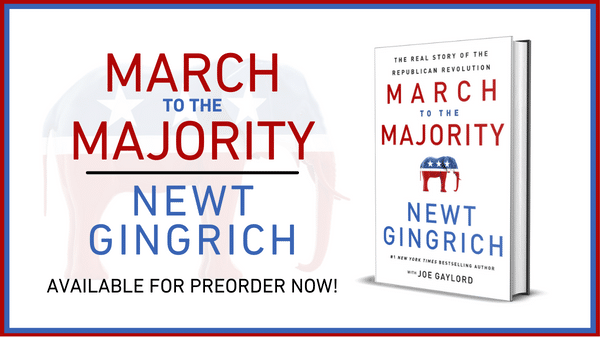 ---