How the absence of effective border security is 'feeding the growth of human trafficking.'
On Sept. 13, former Department of Homeland Security Agent Tim Ballard, whose work inspired the film "Sound of Freedom," told members of Congress that traffickers exploit our southern border for the sex industry. Ballard's testimony shed light on the connection between the Biden administration's border crisis and child trafficking into the United States. Ballard also said the "absence of physical barriers on our border" is catalyzing human trafficking. As Homeland Security Committee Chairman Mark Green said, we must "deal with the human costs of this terrible crisis. And we must do so now."
One border policy in particular—Department of Homeland Security Secretary Alejandro Mayorkas' catch and release policy—is "absolutely facilitating the trafficking of people and children," Ballard said. As a result of the 85,000 migrant children released by the Biden administration, who have since become unaccounted for, both the Department of Homeland Security and the Department of Health and Human Services "have unwittingly become a child trafficking delivery service," Ballard said.
Ambassador Callista Gingrich and Speaker Newt Gingrich's column, President Biden Should See "Sound of Freedom", underscores President Biden's "opportunity to prove that fighting sexual exploitation is a bipartisan issue that should unify all Americans." This starts with recognizing our nation's borders, not as invisible lines but as lines of defense for the innocence and freedom of our most vulnerable—our children.
Read more on Biden administration, a 'Child Trafficking Delivery Service' at The Daily Signal.
---
Get Newt's Latest Book: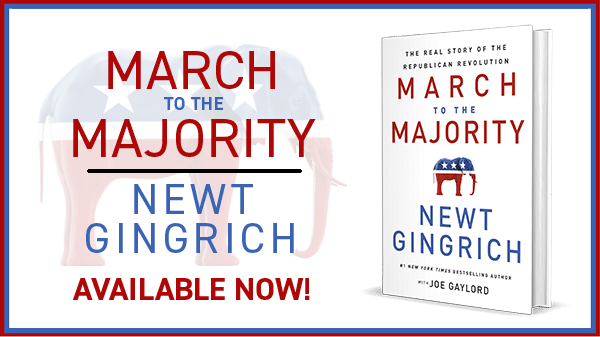 ---
Watch Newt's Latest Videos:
---
---