America's Small Businesses are arguably the hardest hit by the pandemic shutdowns. The U.S. Small Business Administration has released a second round of the Paycheck Protection Program as of January 2021.  Will it help Main Street survive?  Newt's guest is Elaine Parker, President of the Job Creators Network Foundation.
---
Newt hosts monthly virtual events in which he discusses the news of the day and why it matters to you and your community. These Newt Live events are your opportunity to communicate directly with Newt. We hope you will join us next time and let Newt answer your questions and provide his insight on the issues that concern you most.
JOIN TODAY to be a part of this special event and receive a BONUS GIFT. Click here to join Newt's Inner Circle.
---
---
Guest: Elaine Parker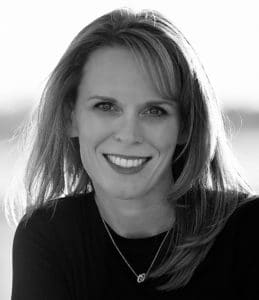 Job Creators Network
Job Creators Network Foundation
U.S. Small Business Administration
Second Round of Paycheck Protection Program Loans
Small Businesses Affected by Pandemic
Small Businesses and Women Especially Need America to Reopen – Job Creators Network
Track the Recovery Economic Tracker
Yelp Data Shows 60% of Business Closures Due to the Coronavirus Pandemic are Now Permanent – CNBC
Small Business Owners Still Feel Pain of Pandemic and Fear More to Come – U.S. Chamber of Commerce
8 Occupations Hit Hardest by the Pandemic in 2020 – AARP
Paycheck Protection Program
What You Need to Know About the Second Round of PPP Funding – Job Creators Network
Paycheck Protection Program Update – Job Creators Network
$15 Minimum Wage
Contradicting Her Own Claim, Yellen Says Minimum Wage Hike Would Result in 'Minimal' Job Loss – Free Beacon
$15 Minimum Wage: Eliminates Up to 3.7 Million Jobs – Job Creators Network
Democrats in Congress Introduce Bill to Raise Minimum Wage To $15, Job Creators Network Reacts
Biden's Proposal to Raise Minimum Wage to $15 Could Kill Up to 3.7M Jobs, CBO Estimates – Washington Examiner
Restaurant Owners Feel Burnt by Minimum Wage Push, Lack of Direct COVID-19 Relief – Roll Call
Biden's American Rescue Plan
What's included in the American Rescue Plan? – Job Creators Network
Keystone Pipeline
Job Creators Network Opposes Biden Plan to Cancel Keystone Pipeline
Job Loss Joe – Job Creators Network
Biden's Made in America
Executive Order on Ensuring the Future Is Made in All of America by All of America's Workers
President Biden to Sign Executive Order Strengthening Buy American Provisions, Ensuring Future of America is Made in America by All of America's Workers
Trump's Economic Successes
Trump Leaves Mark as One of the Most Consequential One-Term Presidents – Washington Times
Donald Trump Had an Economic Record That Will Be Remembered – The Hill