On Friday, Arizona Gov. Doug Ducey announced an executive order instructing the Arizona Department of Emergency and Military Affairs to fill the gaps in the Yuma border wall immediately.
Ducey said in a press release, "We can't wait any longer. The Biden administration's lack of urgency on border security is a dereliction of duty. For the last two years, Arizona has attempted to work with Washington to address the crisis on our border. Time and time again, we have stepped in to clean up their mess. Arizonans can't wait any longer for the federal government to deliver on their delayed promises."
The executive order became necessary after the Biden administration abandoned the Remain in Mexico policy.
Click here to read more
---
Get Newt's Latest Book: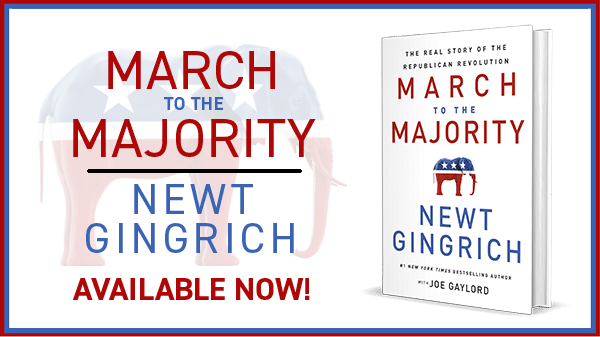 ---
---
---
Latest News: