Vice President Kamala Harris has insisted — despite overwhelming evidence to the contrary — that "the border is secure."
Thursday, during the wee morning hours, Texas Gov. Greg Abbott's administration signed off on the drop-off of two busloads filled with migrants near Vice President Harris's residence in the Naval Observatory. Dubbed "Operation Lone Star," Texas has shipped more than 7,900 migrants to Washington, D.C. since April and more than 2,200 to New York City since early August. However, these numbers pale in comparison to the approximately hundreds of migrants illegally pouring into Texas each hour.
The primary objective of the operation is to highlight the border crises – and the projected record-breaking 2 million border arrests for the fiscal year of 2022. With more than 18.2 million arrests made between October 2021 and mid-August, the border is anything but secure.
Click here to read more.
---
Get Newt's Latest Book: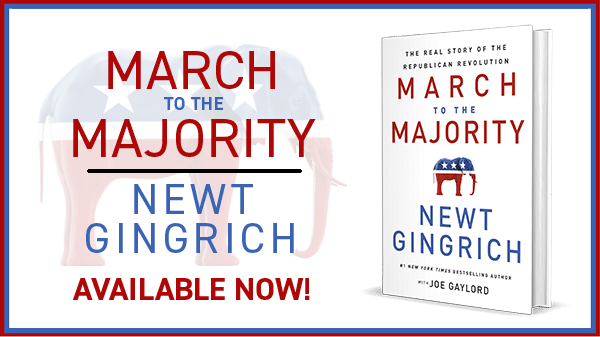 ---
---
---
Latest News: