A conservative group, The Center for Renewing America, is pushing for a new plan to fight Mexican cartels and to declare war on illegal operations.
A declaration of war has been sent to the Mexican government and branches of the U.S. military. The Center for Renewing America has sought help from Congress, asking that it instates a trigger mechanism to shut down legal ports based on the number of illegal immigrants who cross the border. As the group's policy paper reports, "The chaos playing out along the U.S. southern border is almost exclusively driven by the cartels and their sophisticated trafficking of drugs, people, and criminals."
The declaration comes after Republican governors in Texas and Florida governors bused illegal immigrants to Democratic cities such as New York City, Chicago, and Washington, D.C. Furthermore, a poll conducted from Aug. 29 to Sept. 1 found that the problem of immigration was tied with the Jan. 6 committee hearings on issues voters are concerned about ahead of the midterm elections.
Behind inflation, abortion, and health care, immigration is a considerable concern for American voters.
Click here to read more.
---
Get Newt's Latest Book: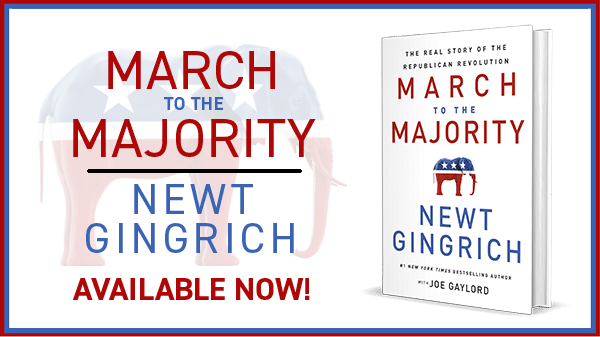 ---
---
---
Latest News: