---
Sen. Blumenthal's attendance at the Connecticut Communist Party Awards Celebration is a New Low for the Big Government Socialist.
---
---
The story that Sen. Richard Blumenthal delivered a speech and presented awards at the Connecticut Communist Party is astonishing. The Communism Memorial Foundation has recorded more than a hundred million victims of communism worldwide. This award ceremony was a recruiting event, and Sen. Blumenthal was effusive, thanking them for their help and support over the years. Sen. Blumenthal, a net worth of over $100 million, is one of the wealthiest members of Congress.
I thought becoming a Big Government Socialist was bad enough. Still, now you have all the Democrats acting as socialists, and apparently, they're creating room for both a communist wing and an Islamic extremist wing. So, it's a party that is just spinning out of control.
Hear more of my observations in this audio update and join my Inner Circle program to participate in our next town hall event.
-Newt
Referenced Article:
'I Am Really Excited And Honored': Sen. Blumenthal Delivers Speech At Communist Party Awards | Daily Wire
---
---
Newt hosts monthly virtual events in which he discusses the news of the day and why it matters to you and your community. These Newt Live events are your opportunity to communicate directly with Newt. We hope you will join us next time and let Newt answer your questions and provide his insight on the issues that concern you most.
Click Here to Join for our Next Event
---
Newt's Latest Audio:
---
Get Newt's Latest Book: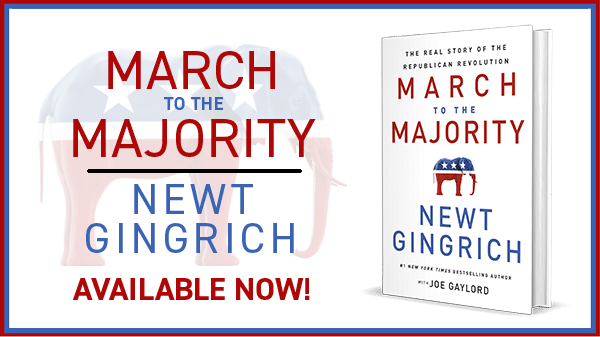 ---