---
Our economy is slowing with no signs of any growth on the horizon. When will this administration develop any sort of economic plan? Why do Biden's weekly economic meetings only happen once a month?
---
---
News that the U.S. economy's annual growth rate dropped to 2 percent in the third quarter — with rising inflation, labor shortage, and supply chain issues — is concerning. Most certainly, businesses will start to pull back on hiring, which could worsen the economy for the final quarter during the holiday season. As the governor races in Virginia and New Jersey tighten ahead of Tuesday, the Biden administration has to at some point wake up to a concerned country.
-Newt
---
---
Newt hosts monthly virtual events in which he discusses the news of the day and why it matters to you and your community. These Newt Live events are your opportunity to communicate directly with Newt. We hope you will join us next time and let Newt answer your questions and provide his insight on the issues that concern you most.
Click Here to Join for our Next Event
---
Newt's Latest Audio:
---
Get Newt's Latest Book: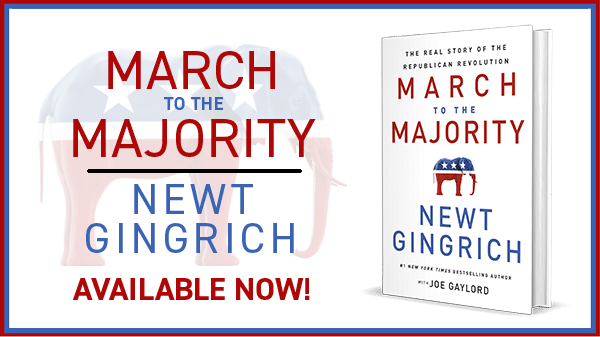 ---