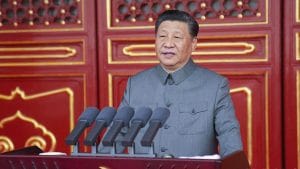 The ruling Chinese Communist Party just turned 100. To mark the anniversary, the party's militant leader, Xi Jinping, delivered a fiery, defiant, and dishonest speech in Beijing. The key takeaway: China's only getting more aggressive from here.
Click Here to Continue
Berry is not fooling anyone: Her real priorities are now clear. There's a reason why she's making headlines for her so-called activism, not her athleticism.
Click Here to Continue